ITRaC News – Q4 2012
A Message from the ITRC
Identity Theft Resource Center Names New CEO
The ITRC has recently announced the appointment of Eva Casey Velasquez as its new President/CEO.  Velasquez most recently served as the Vice President of Operations for the San Diego Better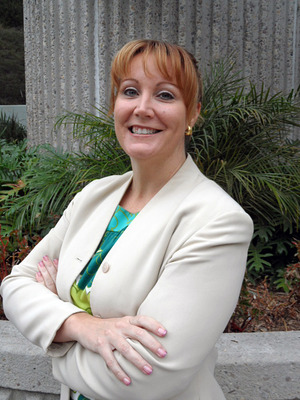 Business Bureau, where she managed the Bureau's operations department that supplies the core services of dispute resolution, arbitration, and pre-purchase information to the public.  Prior to that appointment, she spent 21 years at the San Diego District Attorney's Office, with the last 11 of those years spent investigating and assisting in the prosecution of economic/financial crimes, with a focus on consumer protection issues.
Velasquez has more than 500 hours of specialized training in the investigation of economic crimes and has been a presenter at numerous conferences across the state, including the PACT (Professionals Achieving Consumer Trust) Summit, the California District Attorney's Association Consumer Protection Conference and the California Consumer Affairs Association annual conference.
"I am thrilled to be given the opportunity to work with an organization that has been a part of the San Diego consumer protection landscape since 1999.  I have always been impressed with the advocacy and pioneering work that the ITRC has accomplished on behalf of the victims of identity theft.  I look forward to furthering this established mission and ensuring that there are NO victims of identity theft that are left to fend for themselves or are unaware of our resources."
In addition, she served as the chairman of the Consumer Fraud Task Force for 13 years, was a past Vice President of the California Consumer Affairs Association, and most recently was a finalist in the 2012 San Diego Business Journal's Women Who Mean Business Awards.
"Eva's leadership experience for the past five years at the Better Business Bureau combined with her strong passion for protecting consumers is a perfect fit for our next CEO/Executive Director at the Identity Theft Resource Center," said Julie Fergerson, Vice President of Emerging Technology, Ethoca , and Co-founder of the Merchant Risk Council.  " I am personally very excited for our organization, through Eva's leadership, the ITRC will be able to expand its national reach in helping victims recover from identity theft as well as provide educational programs to help consumers minimize their risk of identity theft,"  continued Fergerson.
Data Privacy Day 2013

The National Cyber Security Alliance (NCSA), a non-profit public-private partnership focused on helping all digital citizens stay safer and more secure online and official coordinator of Data Privacy Day (DPD), continues to see growing momentum for DPD 2013 with widespread support from countries, organizations, and businesses across the globe.
Data Privacy Day is celebrated each year on January 28th and is an international day of awareness to empower people to protect their privacy and control their digital footprint. The new DPD theme: Respecting Privacy, Safeguarding Data and Enabling Trust, strives to articulate the protection of privacy and data stewardship as everyone's priority. Information about Data Privacy Day can be found at the newly launched DPD Web portal at: http://www.staysafeonline.org/dpd
NCSA will officially kick-off Data Privacy Day 2013 by hosting a privacy forum at the George Washington University Law School in Washington, DC on January 28th. Federal Trade Commissioner Maureen Ohlhausen will keynote the event. The event will also include discussions by key industry thought leaders about the importance of data stewardship and the future of privacy innovation. For more details about NCSA's event and DPD events 
click here
Since 2008 Data Privacy Day has been made successful through support and participation from major international corporations, governments, and other organizations. New participants are joining in to support DPD 2013 every day. The ITRC is one of many other organizations that have signed on as a Data Privacy Day Champion and will participate by reaching out and educating customers, citizens, employees and communities through events, activities and/or other channels.
"Any company, government entity, organization or individual that collects, processes and/or stores personal information should take all necessary steps to respect privacy and prevent data loss," said Michael Kaiser , executive director of the NCSA. "This can be done by being accountable for their stewardship of personal data and by also providing easy to understand information and tools to empower individuals to control information that relates to them.  With the necessary leadership to respect privacy and safeguard data, it will enable a safer and more trusted Internet that will benefit us all."
Kaiser added, "January 28th is the culmination of our year long efforts to raise awareness and empower people to protect everyone's privacy and control their digital footprint and escalate the protection of privacy and data as everyone's priority. We of course could not do this without the support of our sponsors."
For anyone interested in getting involved with Data Privacy Day, the newly launched Web portal offers a host of tips and resources for parents, teachers, educators, businesses and others: www.staysafeonline.org/dpd.
The portal also offers information about how to promote Data Privacy Day such as becoming a DPD Champion, sponsorship opportunities and a community calendar to post events. NCSA encourages companies and organizations to become a Champion by registering at: http://www.staysafeonline.org/data-privacy-day/champions.
Data Privacy Day information is also available Twitter at: www.twitter.com/DataPrivacyDay and the DPD Twitter hashtag is #DPD13.
DPD updates and privacy tips are also available on Facebook at: https://www.facebook.com/DataPrivacyNCSA
Recent Entries
Blogroll
Library Copyright Alliance (LCA)